| | | |
| --- | --- | --- |
| ID | Code | Date |
| 19 | B-0012 | 24-Feb-2003 |
| | |
| --- | --- |
| Common Name | Scientific Name |
| Arctic Tern | Sterna paradisaea |
Title
Arctic Tern on Nest with Chick
Location
Nowitna National Wildlife Refuge Alaska
Comments
On oxbow lake near Nowitna River Alaska.
Category
Birds-Gulls/Terns/Seabirds
If you are interested in a price quote for this photograph, please write down the "Code" and "Title" information and go to the
Price Request Form.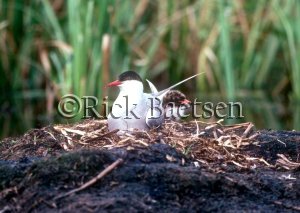 All photographs have embossed text to protect image rights. Purchased photographs will not contain embossed text.